Ilha do Guajirú, is worldwide famous for it's unknown natural variety.
Various ecologically different spots jointly form Ilha do Guajirú.
In the left-hand menu you find a list of all the spots that can be found on this (peninsula-) island.
Please click on the spots to find specific detailed information and photo's to entice you yet more!
Enjoy the presentation, enjoy Ilha do Guajirú!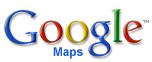 All the Ilha do Guajirú spots stated here are added to Google Earth so it is easy to find out exactly where to locate these amazing spots! Click here to download Google Earth if you are not hooked allready!
Also online at Google Maps you can find all spots. Check it out!