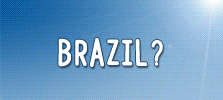 • Tamar sea turtle project -

NEW!

• Mangrove climbing


If you love Eco Tourism, wildlife and nature, Ilha do Guajirú is the best place for you to visit!
Where nature is disturbed in most of today's world destinations, Ilha do Guajirú, located at Brazil's equator, literally has all ingredients in place for unmatched Eco Tourism.
Massive Mangroves, a giant amazon like River, a huge Lagoon, various spectacular beaches, the Dunes in the middle and the sea behind it together form Ilha do Guajirú's complex Eco System.

Get up early to listen and see the birds singing around your cabana, take the early morning ferry to one of the island's deserted beaches and walk!
Keep silent and get face to face with one of the island's friendly kameleons...

Watch well and count all species of the island's coloured butterfly's...
Or go mangrove climbing and get deep into it, an experience you will never forget!

Visit Ilha do Guajirú and explore the wonders of this Eco System…


ILHA DO GUAJIRÚ TV
The ecological paradise!